Although it is uncertain from which country yams originated, yams are one of the oldest food plants known. They have been cultivated since 50,000 BC in Africa and Asia. In addition to these continents, yams also currently grow in the tropical and subtropical regions of North and South America.
Choose yams that are firm and do not have any cracks, bruises or soft spots. Avoid those that are displayed in the refrigerated section of the produce department since cold temperature negatively alters their taste.
Yams should be stored in a cool, dark and well-ventilated place where they will keep fresh for up to ten days. They should be stored loose and not kept in a plastic bag. Keep them out of exposure to sunlight or temperatures above 60°F (around 15°C) since this will cause them to sprout or ferment. Uncooked yams should not be kept in the refrigerator.
Purée cooked yam with a little milk and season with tamari, coriander, cumin and cayenne.
As yam has an earthy, deep taste, it nicely complements darker meats such as venison.
Add chunks of yams to your next stir fry or pan of roasted vegetables. Roasted yams, fennel, onions, and mushrooms are a delicious combination.
Research has shown some nutritional advantages to roasting over boiling when it comes to yams, so if you are deliberating over these two cooking methods, we recommend that you choose roasting. Steaming is a wet-heat method that avoids submersing the food in water and risking excessive leeching of water-soluble nutrients.
-worlds healthiest foods
Yam, from the Canaanite word Yam, (Hebrew ים) meaning "Sea", is one name of the Ugaritic god of Rivers and Sea. Yam is the deity of the primordial chaos and represents the power of the sea untamed and raging; he is seen as ruling storms and the disasters they wreak. Yam is a deity of the sea and his palace is in the abyss associated with the depths, or Biblical tehwom, of the oceans.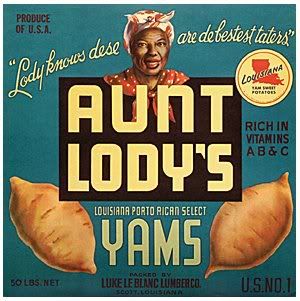 What do you call a stolen yam?
A: a hot potato**
What is shakespeare's most famous yam related play?
A: yamlet
Who was the greatest US president?
A: Abrayam Lincoln
MC YAMMER, YAMELA ANDERSON, THE GREAT YAMBINO, WES YAMDERSON, WHAM BAM THANK YOU YAM
MAY THE YAM BE WITH YOU
** yams are NOT to be confused with sweet potatoes, because they are yams